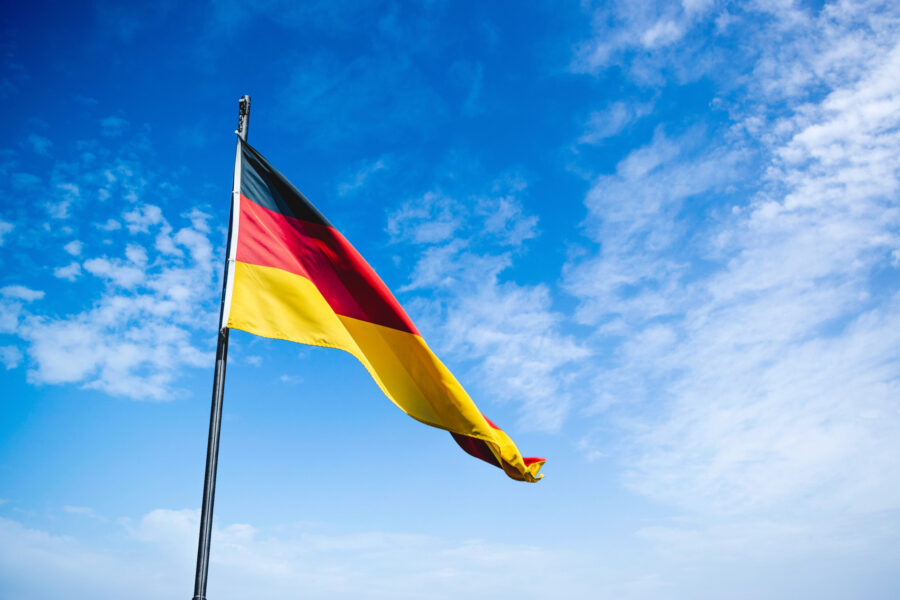 In the past few years, Europe has seen its fair share of shocks, near-misses and unending crises that have dragged on for so long that they barely register anymore (Veneto Banca and Banca Popolare di Vicenza being the latest manifestation of Italy's woes). The one constant in all of this turmoil is Germany, that powerhouse of the continent, forging ever-onwards with its vast trade-surplus, superior beers and steely-eyed Teutonic efficiency.
Much has been written about the role played by the 'Mittelstand' in Germany's enduring success: Germany's SMEs with fewer than 500 employees and with less than €50 million in revenue, which make up 99% of the nation's 3.5 million companies. Pacific's EMEA team has a long history of working with Mittelstand businesses in the Automotive and Aerospace, Fast Moving Consumer Goods and Private Equity sectors, providing talent that drives growth and efficiency, and can testify first-hand to the effectiveness of those organisations.
Business leaders and ministers from London to New Delhi have all voiced their admiration and desire to imitate the Mittelstand model, and no wonder given its enduring success and resilience.
First, a primer on what makes it so great
The German Mittelstand is held up as an exemplar for others to follow, a dynamic, innovative base of largely family-owned companies responsible for nearly 40% of the total turnover of German firms and employing nearly two-thirds of the country's workforce. More impressively, these businesses have shown greater ability to retain staff in difficult times and offer strong vocational training for young people, giving Germany a comparatively lower youth unemployment than many of its neighbours. The phrase 'backbone of the economy' appears more than once in reference to the Mittelstand, as if to reinforce the crucial part played by this group in Germany's continuing economic prosperity.
Among the major features of the German Mittelstand are their reputation for innovation and research and development: the Mittelstand accounted for 1/7th of total spending on R&D in Germany in 2010, and 54% of Mittelstand companies were reported to bring a product of service innovation to the market in 2008-11, 20% more than the EU-average for SMEs. Part of this ability to innovate and devote resources to R&D comes from what Karen Girota and Serguei Netessine in HBR characterised as a 'razor-thin focus' on one product or service, pursuing a particular niche where customer service and the ability to enhance their offering for those customers gives these business a competitive edge and allows them to offer efficiencies with relative ease.
Another advantage identified by commentators is the mindset and corporate values that prevail in the Mittelstand, often linked to their family-owned background. They are typified by having a long-term view, with the owner directly responsible for the management of the business and all its attendant risks, rather than operating from on-high. These businesses have a local outlook where employees and owners live near to one another and thus have a more communitarian view. Even when these businesses start to open new offices abroad and adopt a more global outlook, they typically go to great lengths to retain these traits.
The positive features listed above are not quite the whole picture, however. Under closer scrutiny, there appears to be a significant gap between these expectations and reality. A study by Deutsche Bank found that the number of Mittelstand-size businesses starting up was declining on a yearly basis, while the number of windups, while lower, showed no such downward trend.
Equally the Arcadian picture of businesses being handed down through the generations doesn't quite hold true – only 44% of family-owned businesses were passed on to other family members when the time to hand over the baton came. 10% went to Employees, while the remainder were closed, sold-on or passed to outside management, with the attendant cultural upheaval and change in outlook that such measures entail. So while a majority might retain that close-knit, long-term outlook, the same cannot necessarily be said for the remaining 46%. Private Equity, more widespread in the Anglosphere, is growing in influence in terms of the financing of German Mittelstand businesses, indicating a drift away from the traditional strategy of growth through retaining earnings and bank loans.
There is also the question of the unique position in which Germany finds itself
At the hinge of Western and Eastern Europe, with easy access to the developed countries of the former and those of the latter which opened up after the fall of the Iron Curtain; bordered by states where German is an official language; a strong economy with an emphasis on manufacturing and exports that many of its neighbours to the West have left behind. All of these external factors have a positive impact on Germany's economy.
Not to say that the German Mittelstand model espoused in the first few paragraphs is an inevitable product of geography, history and culture, but those looking to emulate Germany's success will be hard pressed to replicate the conditions in which the Mittelstand has thrived. Britain's SMEs have seen rapid growth in the past decade, and Chancellors and economists have oft-espoused their admiration for the Mittelstand, but research by BDO in 2015 noted that UK firms in this space retained a far more short-term view than their German counterparts and enjoy less favourable policy support from governments. Intervention can only do so much – it is up to businesses themselves to choose which model to emulate, or whether to carve a new path. Regardless, the enduring success of the German Mittelstand will see it continuing to be the envy of its counterparts elsewhere.
If you're interested in learning more about this market, and the work Pacific has delivered over the past 14 years, you're welcome to reach out to Umair Safdar and Manuel Preg for more information.
Sources
Recent posts
Sprechen Sie mit unseren
Executive-Search-Expert*innen
oder senden Sie uns eine Nachricht
Ihre Anfrage