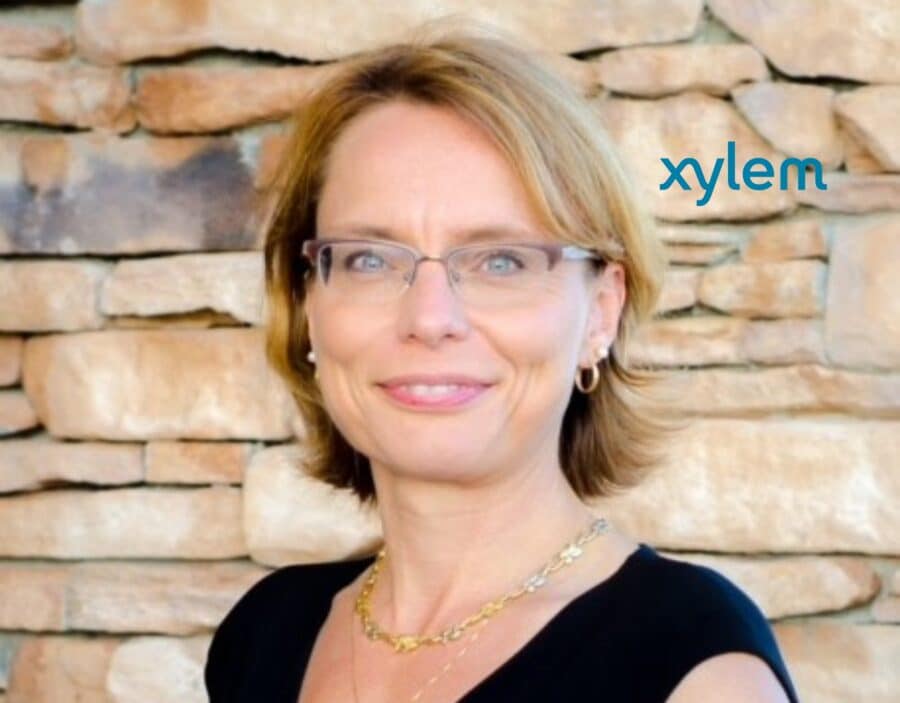 Throughout March, we celebrate companies that #EmbraceEquity and actively champion diversity and inclusion by amplifying the stories and voices of their female leaders.
Manuel Preg, Group Director and Managing Director, Germany at Pacific International, introduced me to Marie Blanc, Vice President of Continuous Improvement and Quality at Xylem (NYSE: XYL), a leading water technology company committed to "solving water" by creating innovative and smart technology solutions to meet the world's water, wastewater and energy needs.
Marie spoke with me about her professional journey, inspirational women in her life, and key challenges that women continue to face in 2023 and beyond.
Margaret Jaouadi: Marie, tell us briefly about your professional journey as a female leader and the challenges that you faced along the way.
MB: While studying Mechanical Engineering and throughout my early career first at a paper mill, then at ABB, and later in the nuclear industry there were very few women around.
From a challenge standpoint, being a woman in a male-dominated environment makes you much more visible on one hand as I was often the only female in the meeting room but also less visible on the other as men have more of a physical presence. But despite that, I've always found being a woman came with more advantages than disadvantages.
I decided very early in my career that if others have a problem with me being a woman, that's their problem, not mine. Lucky for me, I have never felt being a woman held me back or excluded me from getting opportunities.
The early leadership training I received helped me to hone my leadership style and learn how to be heard without compromising my personality. It gave me practical tools to be able to convey the message and achieve results without having to change who I am.
My first director-level leadership role was in engineering. A lot of my peers were in the US while I was based in Sweden. At the time I had two small kids I wanted to pick them up from daycare, and I wanted to have dinner with them and my husband. I didn't want to attend meetings at five or six o'clock, but I was available afterward. So, I just communicated that I had another commitment during those hours, and it was never an issue with my colleagues. I stopped asking for a sort of forgiveness for doing things my way. It was a small attitude shift that had no impact on my ability to be an effective leader, but it made a huge difference in my life, and I stick to this principle ever since.
MJ: Were there any female leaders who were particularly important to you during your professional journey?
MB: Actually, there are two people I'd like to mention. I have only ever worked for men with one exception and that exception was a very strong senior-level female leader who hired me into my first director position leading a group of 100 design engineers.
The position opened up internally and I was invited to an interview. I remember it so well because I was on maternity leave at that time. My son was about three months old. My husband was traveling, my parents were away, and I had no one who could take care of him.
I decided to bring him with me to the first encounter with my male predecessor and an American female vice president. My son was quiet for most of the interview, but I did have to take a break to nurse him. When I came back, my predecessor sat there taking care of the little one while I continued the interview and eventually got the role.
I've worked with many amazing women since, and I have many strong female friends, but she will always stand out in my mind as giving me this chance in spite of what could possibly have been seen as a hinder.
My other role model is a man, my husband.
He took six months of paternity leave for both our children, and he took time off to take care of them when we were moving to the US. He considered it a privilege to be home with them and see them growing up. We have always shared parental and familial duties so we can both have fulfilling personal and professional lives. I don't think I would have been able to thrive in my career without his support.
MJ: Thank you for sharing this. Pacific International is a long-standing diversity champion. You've had first-hand experience working with Pacific. Can you tell us a little bit about that?
MB: Firstly, thank you for placing me in my current role, a great result! If you want to make diverse hires, it is important to be curious and open-minded versus looking for certain skills that you can tick off your list. Throughout the whole process, Pacific showed exactly that attitude, it felt very refreshing. In all the interactions I have had with Pacific there was that sense of exploration and curiosity that I think is vital to make successful diversity placements.
MJ: Excellent. Thank you very much. And the last question, Marie, what do you think are the challenges that women face in 2023 and beyond?
MB: While the challenges that women face in 2023 may be similar to those of the past, social media has amplified them. It promotes an unrealistic image of having perfect lives, perfectly dressed children, and flawlessly maintained homes while simultaneously managing a successful career. As a result, women face pressure to maintain an unattainable level of control and perfection. Letting go of this notion is a significant challenge, but it is crucial. Women need to recognize that it is okay to embrace imperfection and relinquish control.
And what's even more important is to find your voice as a leader and trust it versus trying to fit into somebody else's idea of leadership.
And lastly, setting boundaries. Remote working offers flexibility, but I do think it's important to define what that flexibility looks like for you, set your boundaries, be deliberate about it, and not be afraid to do so. Otherwise, we risk burnout trying to do everything. I did that many years ago with my American colleagues, drawing the lines and defining what worked for me and what didn't, and this attitude served me well ever since.
MJ: Thank you for your insights, Marie.
MB: Thank you for the opportunity to speak about a topic I feel very strongly about so I appreciate that Pacific is trying to highlight this as well.
For a confidential discussion about how Pacific International can assist you with your Talent Acquisitions and Diversity challenges, please contact Manuel Preg or one of our Executive Search Consultants specialising in your sector.
Recent posts
Sprechen Sie mit unseren
Executive-Search-Expert*innen
oder senden Sie uns eine Nachricht
Ihre Anfrage