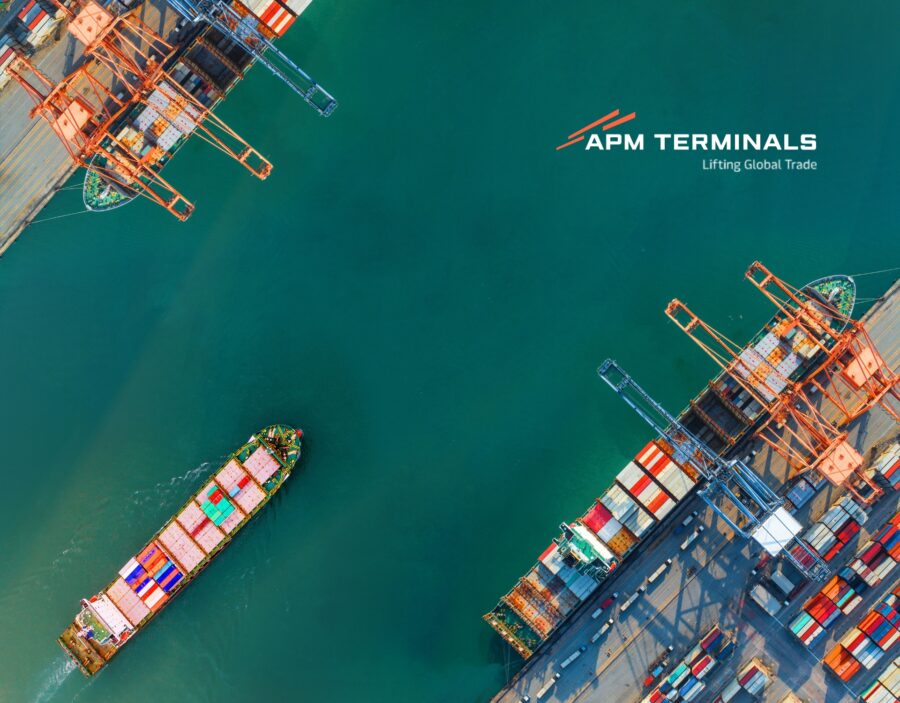 In addition to grappling with the consequences of the Covid-19 pandemic, the logistics and transportation industry is confronted with a myriad of additional challenges, with sustainability, digitalization, and talent shortages ranking prominently among them.
Companies within the industry are facing mounting pressure to enhance supply chain transparency, implement circular economy practices, and adopt sustainable measures such as the utilization of alternative fuels, the reduction of carbon footprints, and the mitigation of environmental impacts resulting from their operations.
Technological advancements such as automation, artificial intelligence, and the Internet of Things have the potential to transform the logistics and transportation sector into a more sustainable industry. Nonetheless, while these innovations offer opportunities for increased efficiency, automation, and progress toward sustainability, they also pose challenges concerning the implementation of new technologies, integration of existing systems, and assurance of data security.
The successful execution of these undertakings is hindered by a severe shortage of senior-level executives within the transportation and logistics industry who possess the necessary expertise to deliver complex digitalization projects and drive the sustainability agenda forward.
APM Terminals, a prominent port operating company headquartered in The Hague, Netherlands, and a significant division of A P Moller Maersk's Transport and Logistics which operates 75 terminals globally, is not exempt from these challenges. In their pursuit to hire an Automation Product Owner, a pivotal role crucial to the realization of their modernization program, APM Terminals has engaged Pacific International Executive Search as their exclusive Trusted Partner for the project.
The Challenge
Executive Search firms are commonly engaged to identify and recruit top-tier leaders for senior executive positions, specialized or niche roles, and confidential assignments. Their primary objective is to source and attract a pool of highly qualified candidates who align with the client's organizational culture, possess the requisite background and experience, and are well-suited for the specific opportunity.
A P Moller Maersk has made an industry-leading commitment to achieving complete carbon neutrality by 2040 and intends to reduce its total emissions by 70% by 2030, relative to the levels observed in 2020. To fulfill this ambitious pledge, APM Terminals is presently in the process of implementing crane automation solutions as part of its comprehensive modernization program, encompassing all its global terminals.
Federica Saba, Head of the Transportation and Logistics Sector at Pacific International and a lead consultant on the project, explained: "The main requirement of the Automation Product Owner role was to bring in someone with a technical background and a solid understanding of the solution. Additionally, our client was looking for a person with commercial acumen, portfolio management experience, and someone with strong persuasive skills, and the ability to manage stakeholders effectively. The role was based in the corporate headquarters, in the Hague, so was of great strategic importance to the client.
"The project was very sensitive and required a high level of integrity and profound talent-sourcing expertise. Pacific International already has secure systems, processes, and procedures in place to complete confidential mandates. Delivering challenging and hard-to-fill mandates is Pacific's forte. Our research capabilities, deep industry, and cross-sector expertise, and a wide network of contacts we can call upon for insights and referrals are among the key reasons Pacific's clients call upon us time and time again. We were very excited about the project from the start," added Federica.
The Solution
The success of any Executive Search project depends on formulating the right search strategy. Once agreed with the client, it serves as a guideline for the delivery team to follow that includes crucial details such as who to search for, a go-to-market strategy, and a list of sectors and companies to target.
Thanks to the collaboration with Gigi Katsaridze, the HRBP for Global Strategic Modernization, Digitization & Engineering, and the main client contact on the project at APM Terminals who advised which companies to avoid hiring from, the Pacific's delivery team draw a comprehensive list of target companies not only including transportation and logistics companies but broadened the reach to the energy sector and service providers as well.
Federica commented: "Executive search is about finding the best person for a specific role. That is why, understanding our client's needs and the reasons for the new hire, learning about their culture, values, and strategic goals, and truly understanding the qualifications and the level of experience needed for the role is vital to the successful outcome of the mandate.
"Considering the unique niche market to engage for this role, Pacific was involved in the process as a trusted partner to find the best talent fitting the role. The precision with which we approached the mandate meant that the person who got the offer was one of the first shortlisted candidates in the process, so we completed the project in just under four months. It is also worth mentioning that every candidate shortlisted for this position proceeded to the client interview stage. We have an industry-leading shortlist-to-interview ratio but achieving a 100% conversion rate for our client was a proud moment for the whole team," added Federica.
As an Executive Search firm, Pacific International champions diversity for every engagement. 40% of all our successfully introduced candidates over the last 3 years have been diverse hires so we were determined to present a diverse slate of candidates for this mandate.
Federica commented: "While we faced challenges in successfully placing a diverse candidate for this role, a third of the shortlisted candidates were diverse candidates. The Logistics and Transportation industry continues to be very male-dominated and ultimately the best person was hired. However, we remain undeterred in our quest to champion diversity for every executive search mandate we work on."
Ongoing Partnership
Following the successful completion of this project, Gigi Katsaridze, HRBP, Modernization & Engineering, and hiring manager for the role, Jarkko Ruokojarvi, Head of Product Management Automation, commented:
"We have engaged Pacific International with sourcing a niche role in Automation Product Management at APM Terminals. The overall process was managed professionally, consistently, and swiftly, and through comprehensive market intelligence and screening, we have managed to onboard another valuable team member to our Strategic Modernization program. We thank Pacific International for effective partnering on this challenging assignment and look forward to further cooperation for niche roles in their wide scope of competence."
For a confidential chat about how Pacific International can assist you with your Transportation and Logistics Talent Acquisitions and Diversity challenges, please contact David Howells or speak to one of our Executive Search Consultants specialising in another sector.
Recent posts
Sprechen Sie mit unseren
Executive-Search-Expert*innen
oder senden Sie uns eine Nachricht
Ihre Anfrage