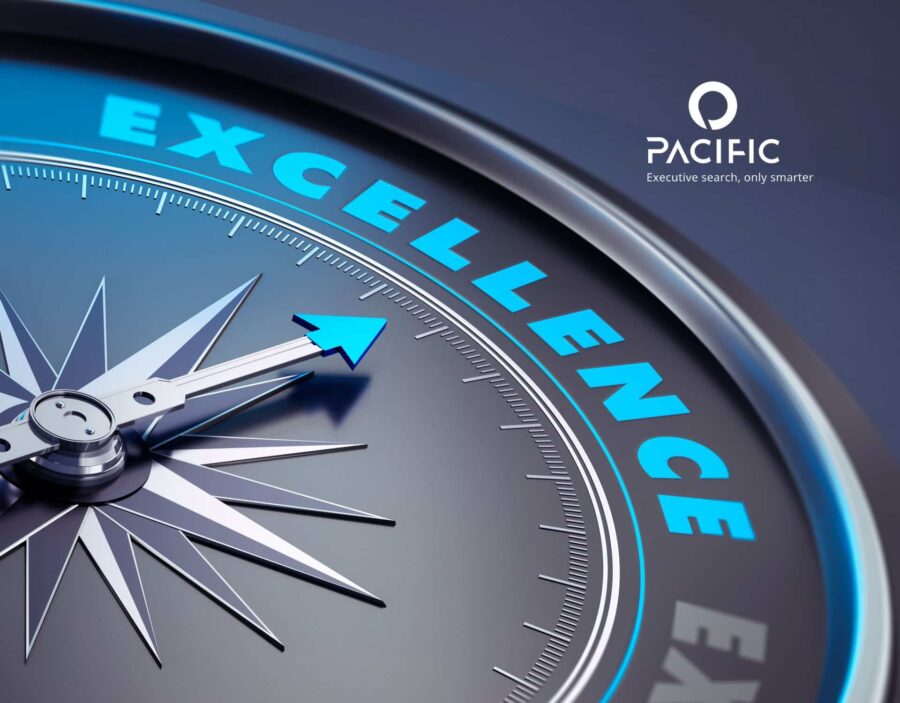 A significant amount of proverbial ink has been spilled to show the differences between retained executive search and contingency recruitment. The Association of Executive Search Consultants (The AESC) devotes an entire webpage to this topic, as do numerous reputable executive recruitment providers, and the internet search results are rife with tables that painstakingly compare these two approaches.
What is perplexing, however, is that at its core, these terms are continually associated mainly with how a firm is compensated for its services.
Throughout my career, every conversation I've had with search professionals highlighted one fundamental truth: the services they provide extend far beyond a mere transaction so reducing the service to just one aspect of it is not helpful to anyone.
The emergence of terminology such as Trusted Advisor or Trusted Talent Acquisition Partner more accurately conveys the depth and nature of the business relationship between a company and its preferred executive search partner. They emphasize the significance of mutual trust, leveraging extensive knowledge and experience, and providing strategic guidance that is tailored to a firm's unique needs and objectives over time.
It is this enduring relationship, built on trust and a shared vision, that sets apart true executive search partners from mere recruitment service providers resulting in the executive search firm becoming an integral part of the company's talent acquisition strategy.
Becoming a Trusted Advisor
A Trusted Advisor has a deep understanding of the company's culture, values, and long-term aspirations. They invest time in understanding the intricacies of the organization's future leadership requirements, industry landscape, and impending challenges so that they can provide invaluable insights and recommendations, contributing to the company's sustained growth and success.
Such a partnership is akin to having a dedicated external group of executive search experts working diligently on your behalf, an extension of their own internal talent acquisition team.
The strategic guidance offered by a trusted executive search partner is not bound by immediate gratification or a single placement; instead, it revolves around building a cohesive leadership team that will drive the company forward for years to come consistently aligning with the company's evolving needs.
The contrast between retained and contingency services does not fully capture the essence of the modern executive search partnership. Rather than focusing on payment methods, it is the synergy of trust, extensive knowledge, and strategic guidance that defines the true value of these relationships. The transformation from a transactional service provider to a trusted advisor or talent acquisition partner signifies an elevated level of collaboration that brings lasting benefits to both parties involved.
Executive Search has been around for many years and it mostly shed its cloak of secrecy so People Professionals and Talent Acquisition teams better understand the value of the services search firms provide.
Delivering Client Value in the Era of AI – Interview with David Howells
Talent Acquisition is no longer the sole domain of People Professionals, particularly in the Industrial and Manufacturing sectors so shifting the perception of Executive Search away from transactions towards the wider value they deliver must continue.
The above introduction is a perfect prelude to my interview with David Howells, CEO of Pacific International, a global Executive Search firm and a Trusted Adviser to many fast-growing companies spanning four continents.
Last year, Pacific International celebrated its 25th anniversary as a business but approximately halfway through its existence, David and his fellow directors set out on a journey to transition all of Pacific International's client relationships into retained executive search partnerships.
Margaret Jaouadi sat down with David to find out what drove this decision and what were the key benefits for Pacific's clients and the firm in making this strategic shift.
Margaret Jaouadi: Can you talk us through what drove the decision to pivot Pacific toward providing retained executive search services?
David Howells: We started to make the shift 15 years ago.
At that time, we were already a successful recruitment business when we noticed that many of our loyal clients were asking us to support them in more executive and leadership-level positions.
In addition, they also appreciated the market and salary insights we were sharing and were keen to learn from us how to futureproof their operations by making the right talent acquisition decisions.
The consultative approach built on mutual trust felt very natural to us so even without realizing it, we were already offering some of our clients the level of service traditional retained executive search firms did.
We felt this is how all client partnerships should look to maximize value for both sides and this is how the transition idea was born.
MJ: Please tell me a little bit more about the value that you believe the shift enabled you to deliver to your clients.
DH: Once we had a clear goal of where we were heading as a business, we focussed a lot of effort on implementing the right processes and procedures to ensure consistency and quality of the services we offer, enhanced the internal research function to tap into the passive talent pools and provided the right technology and training so our delivery team can easier identify the proverbial "needles in a haystack" for our clients.
We have also taken stock of our industry and functional expertise and focused our efforts where we felt we could deliver the best results for our clients and truly excel as an executive search firm.
The gradual transition enabled us to hone our skills, build our networks, and adjust the company's structure to be able to execute mandates in the shortest possible time while ensuring the exceptional quality of service and talent that we provide while our lean and continuous improvement credentials helped us achieve the change sustainably and efficiently.
However, by far the biggest value that the retained model generates is the close partnership and engagement it creates between a search firm and the client company.
Thanks to the retained approach, both sides of the partnership, the search firm, and the client organization, are fully engaged in the process. The client's financial investment from the beginning guarantees their engagement, while the exclusivity of the relationship means the search firm is fully committed to each mandate.
This translates into a rigorous and transparent process. The search firm provides a clearly defined process, ensuring that the client experiences value at every stage. Unlike the approach of a contingency firm, which involves sending out CVs/resumes of active candidates, the retained model focuses on qualitative work. While significant quantitative work happens behind the scenes, what the client sees and hears is the depth of qualitative research, industry expertise, and a focused approach.
This not only ensures better candidates but also a more transparent and valuable collaboration overall.
MJ: Everything that you just mentioned brings to mind athletes excelling in their performance when we often think: "Their actions seem so effortless." Yet, we are all aware that achieving such a level of ease demands countless hours of unwavering commitment and diligent practice. Similarly, one can draw a parallel to Executive Search…
DH: Absolutely.
We put a tremendous effort into finding the best talent before introducing them to the client. This approach saves both their time and assessment resources so they can focus on evaluating only the top-tier candidates we have sourced and meticulously selected for them against the pre-defined criteria. They can trust that we are presenting them with high-impact individuals capable of delivering results.
The result is a smoother and more efficient process that delivers results time and time again.
MJ: Pacific has been providing retained services for a while now. What are the key benefits the clients appreciate the most about the services that Pacific offers?
DH: Finding transformation and diverse talent for our clients will always remain key to maintaining lasting partnerships with our clients. Our track record in this regard speaks for itself, boasting an impressive 80% rate of return clients.
We regularly gauge our clients' opinions and when we hear words like "[Pacific is] The Epitome of Excellence in Customer Care" or "In addition to their technical expertise, Pacific International also upholds the highest ethical standards" or "Pacific conducts business with integrity, transparency, and respect, treating clients, partners, and employees with the utmost professionalism", it reaffirms that we are doing right by our clients.
Our value proposition extends beyond talent delivery; we serve as their market observers, enhancing their processes for better talent acquisition and retention outcomes. We invest time to meet the clients in person, engage with executives, and genuinely comprehend their business needs. As the partnership deepens, we provide biannual or annual insights, highlighting market trends and talent challenges.
In some cases, we also provide a SWOT analysis – a strategic evaluation of our client's strengths, weaknesses, opportunities, and threats. This consultative approach built on trust and continuous improvement transforms the dynamic into a long-term partnership.
MJ: Has the move to the retained model enabled Pacific to better support its commitment to diversity and inclusion?
DH: Pacific is deeply committed to diversity both internally and through helping clients increase the inclusion of underrepresented groups in their leadership structures.
Unlike the contingency model where recruiters are driven by speed and choose candidates from an active candidates pool, the research-led retained executive search allows time and resources to better support clients' diversity and inclusion efforts.
Over the past several years, we have actively tracked our successes in promoting diversity and inclusivity. Nowadays, clients choose to partner with Pacific due to our proven track record in delivering diverse and inclusive talent solutions.
Our approach to achieving this involves multiple strategies. We are committed to including a diverse range of candidates on every shortlist.
A second approach involves offering succession planning and talent pipeline solutions to our clients. If a company aims to bridge a gender leadership gap, we not only fill immediate positions but also establish pipelines for future female leaders. Recognizing that DE&I leadership development can be a longer process, we align our approach accordingly working tirelessly to engage with diverse candidates to fulfil our clients' expectations.
MJ: What advantage do you see for Pacific as a result of adopting the retained model? How this has impacted Pacific's operations, growth, and overall success?
DH: Pacific benefited from transitioning to the retained model in several ways.
It allowed us to recognize how to best allocate our time and resources, especially for time-sensitive projects, while ensuring that we will provide the best talent to their organization.
Additionally, we can take on more confidential and niche mandates which often demand more time and attention. As we handle more of these confidential leadership searches, we're continuously refining our processes resulting in more efficient processes.
As a retained search company, we are now fully equipped to meet these demands while maintaining the speed and quality that our clients expect from us.
MJ: And the last question, what is the best piece of advice you can give to other recruitment firms considering moving to a retained model?
DH: Transitioning the business means being prepared to say no to projects that have traditionally brought revenue. It requires focus, dedication, and taking calculated risks. Such an undertaking is not for the faint-hearted.
In my view, the key to success lies in having the right individuals within your business who can effectively outline your firm's value proposition to clients. Equally important is having trusted business relationships that allow you to successfully alter the commercial terms with them.
However, it's essential to consider not only the internal value of the retained search model but also how clients will perceive it differently when they engage in your services. Will they benefit from comprehensive assessment solutions? Will they find detailed reports encompassing market mapping and salary surveys useful? Are they going to find insights into their competitors' workforce and compensation strategies beneficial? This goes beyond just filling a role; it's about offering a broader perspective that can inform their strategic decisions.
While the ultimate goal is to secure high-impact and diverse hires for the organization, it's important to remember that a retained search firm offers numerous additional advantages. These benefits must be communicated effectively to clients. Success lies in delivering tangible value and meaningful impact. If the answer is yes to all of the above, the results can certainly be very rewarding, I can attest to that!
MJ: Thank you very much for sharing your thoughts, David.
For a confidential chat about how Pacific International can assist you with your Talent Acquisitions and Diversity challenges, please contact David Howells or speak to one of our Executive Search Consultants specialising in your sector.
Recent posts
Sprechen Sie mit unseren
Executive-Search-Expert*innen
oder senden Sie uns eine Nachricht
Ihre Anfrage