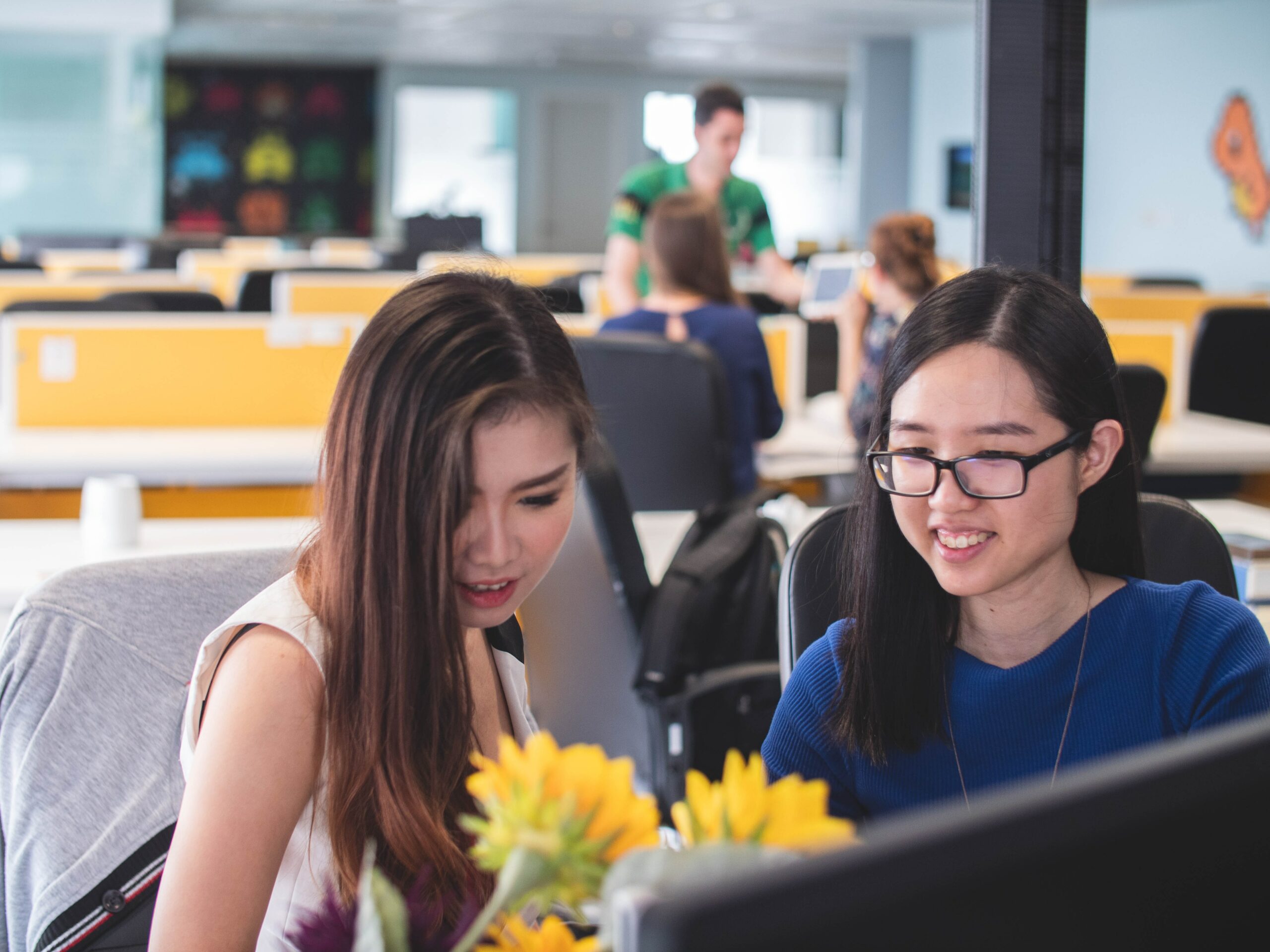 Pacific have had a busy summer with three talented individuals joining us for our Summer Internship Programme 2019. Wanting to give a varied and valuable programme, Pacific arranged many projects for our interns to embark on and work on end-to-end. With two interns, Abdul Kadir and Dawit Tafari based in our London office and Kjel Schlemmer based at our office in Philadelphia, we aimed to allow them to develop professionally as well as mix with our consultants across the globe. Below, we hear from each of them about what they have found the most interesting and what they will take away from their time at Pacific.
US Internship Programme
First, we hear about Kjel Schlemmer's experience at Pacific. Currently reading English Language and Philosophy at Saint Joseph's university in Philadelphia, he already had experience in talent acquisition, working in both recruitment and HR. Here are his thoughts on the internship:
"Summer internships are a coveted thing by many college students and scoring one could mean a lot for your professional career. I can't pretend to be an authority on the proper management of an intern, but after my time with Pacific International this summer, I feel confident saying that they have it figured out. What stood out most to me during my time in the Philadelphia office is how connected my efforts felt to Pacific's mission. I wasn't tasked with menial chores. I was asked to learn and add value in any way I could. I was a part of the team, sitting adjacent to my manager, and doing the same kind of work as my full-time counterparts. I was pushed to be a recruiter for the summer, and I felt like one. I did the sourcing, I conducted the outreach, and I made innumerable mistakes along the way as you do in your first internship. I was given the freedom to explore the roles and sectors that Pacific works with and was allowed to learn for myself what it means to be a recruiter. Questions were encouraged and learning sat at the center of my experience.
There are many different opportunities to choose from when searching for an internship. Many companies accept entire "classes" of interns, others only have need for one. Either way you are going to come out of the experience with something to show for it, but I believe the reason I enjoyed my time at Pacific so much is because of its smaller size. The close-knit nature of the office made questions easily answered and lessons quickly learned. I felt very comfortable with my co-workers and received an immense amount of support as I explored the uncharted territories of recruiting.
I remember during my interview, I asked my future boss, Adam Nuzie, how he would characterize the culture of the Philadelphia office and he replied with, "Work hard, play hard.". I distinctly recall thinking "Wow that's really the best thing you could think of?". However, as this summer ends, I am comfortable eating those words in recognizing how spot on Adam was. The team he has built treads this line of intensity to wonderful effect, making work at 1635 Market Street incredibly fun and rewarding. At Pacific there's a sense of unity that I did not expect to experience as a mere intern, and I am grateful to have been able to witness it.
My time as an intern at Pacific International has me confident and incredibly excited as I move closer to the start of my full-time career."
UK Internship Programme
Abdul Kadir touches on his favourite part of the programme as well as comments on what he is surprised about through gaining exposure to the recruitment world. Starting his Master's in September, Abdul wished to embark on an internship that would allow him to get a taste of the executive search world.
"Working at Pacific during the summer has been extremely insightful. Having the opportunity to learn so many new skills in such a short space of time has been a privilege and will ultimately help me with my future career choice. One of my favourite parts of working with the team was our company day out at Goodwood races as it gave me an opportunity to get to know my colleagues outside of work. Working within a small business like Pacific International meant that I could interact with every person within the business with any questions that I had throughout.
Having the Directors, David Howells and Richard Yorke right by our side from day one offering opportunities for personal development is a chance that a lot of individuals in other internships don't get. The whole team at Pacific have been extremely welcoming and have provided us with a lot of advice along the way.
Learning about the structural backbone of the business and seeing how it all comes together shows that recruitment isn't just finding a person and placing them into a role, but it is a lot more complicated than this and it was fascinating to see what really takes place in order to find the right candidates and clients. Getting the opportunity to phone candidate has been extremely valuable as I have now learnt how to reach out to candidates and build a strong rapport with them. I would highly recommend Pacific International to anyone searching for an internship at a recruitment company in the future. Thank you!"
Currently studying at the University of Bristol, Dawit Tafari joined Pacific International's Summer Internship programme 2019 after taking an interest in recruitment. He has found that over the course of the internship his communication skills were improved the most as well as taking an interest into management methods and theories, as he explains here:
"My time at Pacific has been informative and entertaining; a valuable experience which has given me a realistic insight into the world of executive search. One of the most interesting things that I have learnt during my time at Pacific involved the introduction to management methods such as PRINCE2 and Lean Six Sigma. In the latter, one methodology used consists of systematically eliminating the eight kinds of waste. This gripped me as it is a methodology which can drastically increase efficiency and profits without increasing cost. In terms of developing myself professionally, the need to be an effective communicator, a person who talks with confidence, knowledge and persuasion was a key trait which I highlighted at my time in Pacific, along with being organised which is a skill which I believe that I have had the opportunity to develop.
The culture at Pacific is transparent and dynamic – it creates an environment in which you can easily learn from others across the board and also receive credit and accountability for your performances. It really is an environment in which you can learn and grow in. My favourite part of the internship was conversing with candidates, developing my communication skills whilst also gaining knowledge of industries such as supply chain management and technology. I have consolidated on a range of transferable skills which I believe I can confidently take into my future professional endeavours."
Note From Pacific
Thank you to our interns this summer for their hard work and investment at Pacific. They have made every effort to be a part of the culture and to build relationships with everyone in the organisation.

If you are interested or know anyone who will be interested in joining our Summer Internship programme 2020, keep an eye out on our website or on LinkedIn.

If you are looking for your next opportunity, find our live jobs here.
Recent posts
Sprechen Sie mit unseren
Executive-Search-Expert*innen
oder senden Sie uns eine Nachricht
Ihre Anfrage